Accufeed
Volumetric Screw Feeder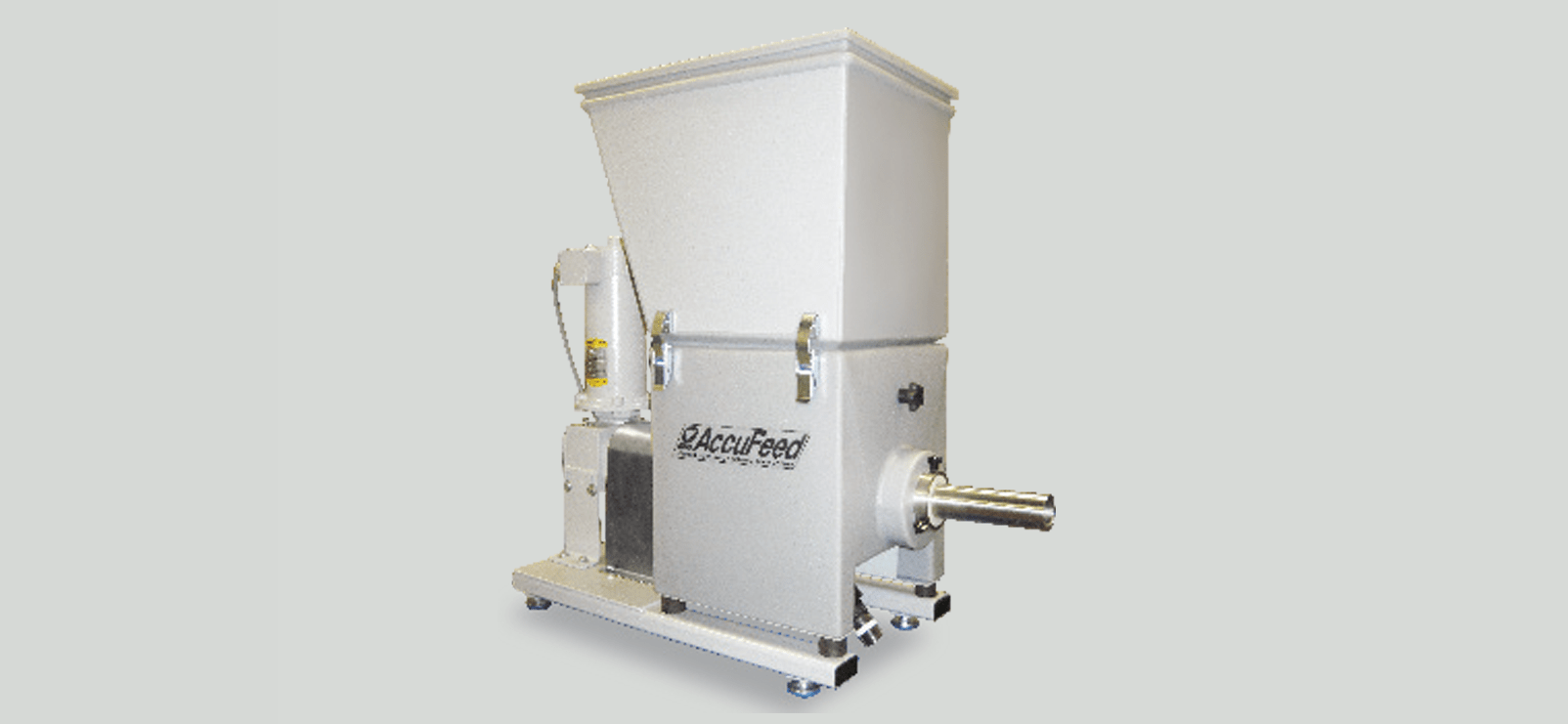 Easy Clean, Washable Design
All AccuFeeds are designed as standard with molded components for quick no tools disassembly. Models 2 inch screw size and smaller additionally include an easy clean feed trough with built in drain and external connection so the unit can be washed down in place. Contact materials are USDA and FDA approved polyethylene and stainless steel for sanitary compliance. The unit is ideal for food processors or anywhere that frequent, through cleaning is required.
AccuFeed™ is available in interchangeable 1/2" to 6" screw sizes for feed rates to 600 ft3/hr.
Modular, Versatile Design
You can expect accuracies of ± 1-2% whether you feed pellets, flakes, powders or fibers. Free-flowing or tough-to-handle materials are all within the capabilities of AccuFeed™. This new feeder utilizes Vibra Screw's proven modular design, enabling a single feeder to adapt to the broadest range of feeding applications. The base feeder features a static hopper, trough and feed screw for free flowing materials. A secondary trough-conditioning screw can be used for difficult materials, or Vibra Screw's controlled vibration design can be used for even tougher-to-handle materials. The AccuFeed™ permits selection of the most economical design for an initial application and offers the ability to upgrade the design as materials or characteristics change.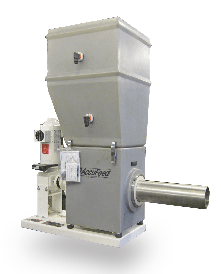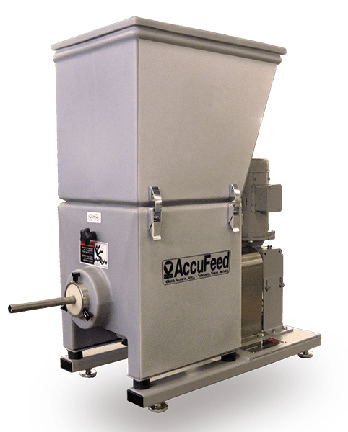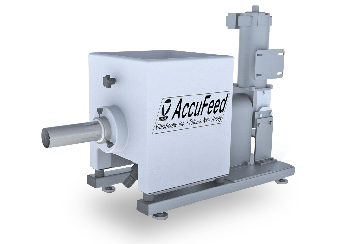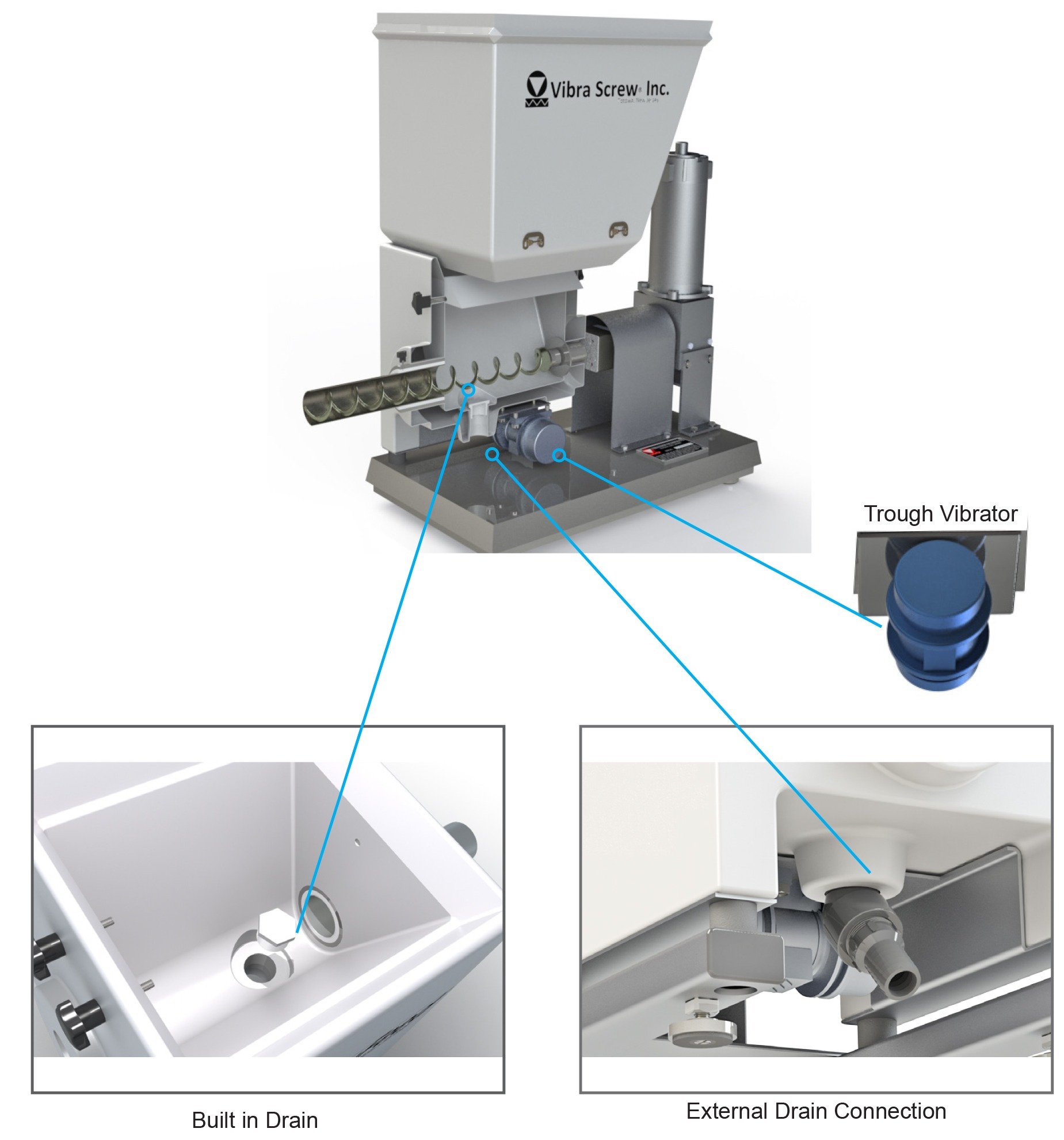 REDESIGNED QUICK CLEAN ACCUFEED
Click the Play Button

 in the center of the video to view.
HOW IT WORKS ANIMATION
Click the Play Button

 in the center of the video to view.