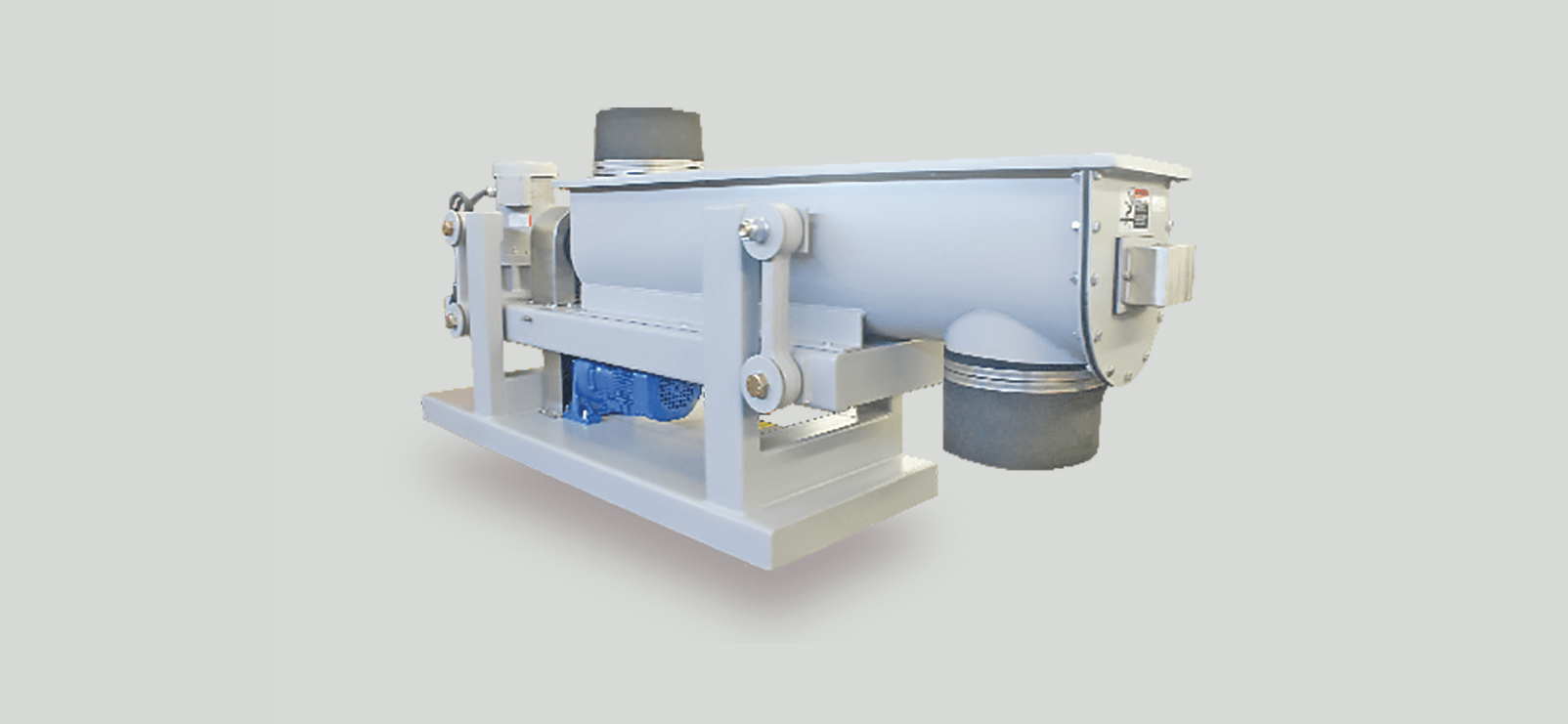 Continuous blending systems are far more cost efficient than batch. Unfortunately, most can't match the accuracy and consistency of batch blending. Vibra Screw's patented Vibra Blender does.
Fluidizing Dry Materials
Vibra Blender utilizes a unique combination of a rotating paddle and material fluidization which, together, permit dry solids to blend with the ease of liquids. Gentle, controlled vibration of the mixing trough fluidizes material as it enters. There, a revolutionary mixing rotor with modified cut and fold flights provides agitation. 
Fluidized material flows readily back through the cut openings in the flight insuring the required longitudinal mixing, while the flight folds induce through radial blending. The combination of vibrating material conditioning, controlled forward and backward flow, and radial mixing produces a thorough and uniform blend. 
Materials flow through the Vibra Blender by gravity, thereby assuring maximum blending action for any given throughput rate. Gravity flow also makes the blender self adjusting to changes in the flow rate requirements, eliminating the need for recalibration or slaving to other equipment.
Vibra Blender's action is very gentle, resulting in an operation which is smooth, dust-free, and quiet with no material degradation.
Rugged Construction, Easy Maintenance
Vibra Blender users can expect years of trouble free operation. All external parts are fabricated of high-strength carbon or stainless steel. All drives are dust tight.
The patented gyrator is guaranteed to perform continuously for a minimum of 20,000 hours. 
For fast and thorough clean-up between jobs, the entire mix section can be disassembled in a few minutes. Completely sanitary construction is also available. 
The Vibra Screw Blending System
As with all continuous blenders, the Vibra-Blender discharges material in the same proportion as supplied at the inlet. Therefore, accuracy of the feeding components which are guaranteed to provide the required accuracy. Some of these components are illustrated here.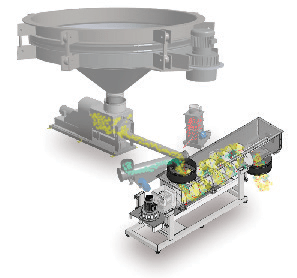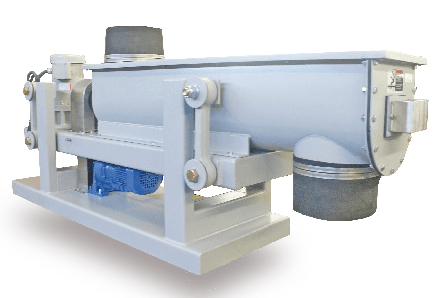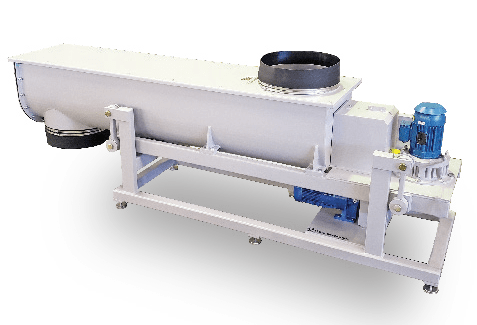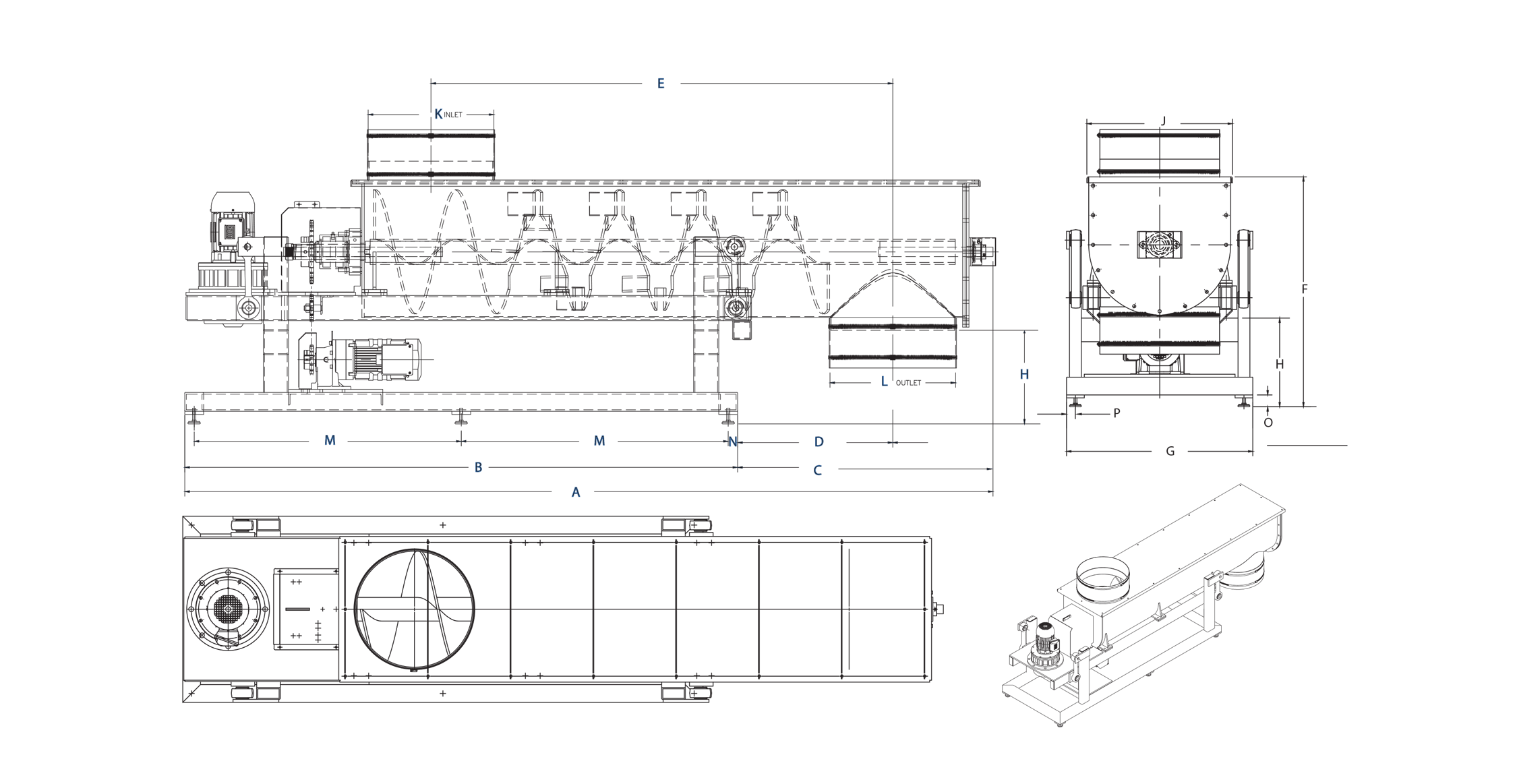 Size To Suit
Three standard sizes provide capabilities of 120, 325 and 1200 cubic feet per hour. Special sizes including large tonnage units are built to customers specification. Vibra Screw customers have the opportunity to select the blender which provides the most efficient match to their processing requirements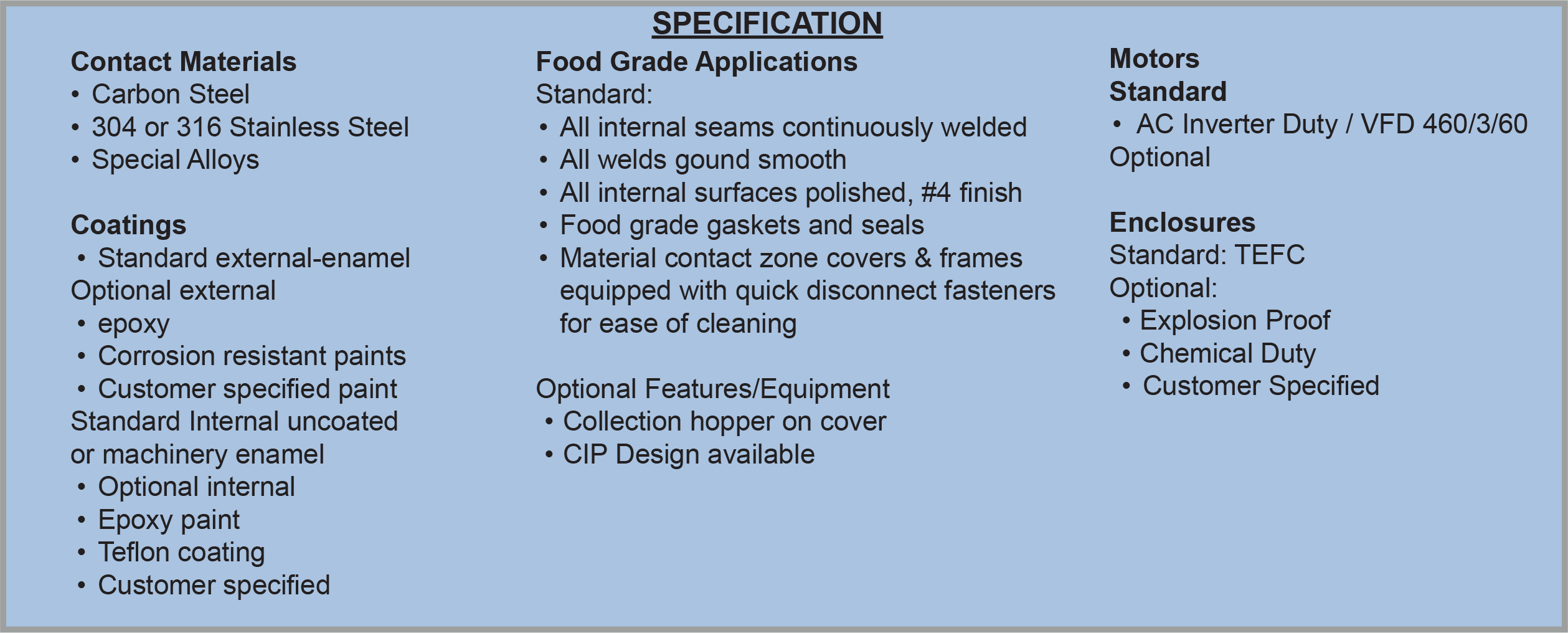 Equipment Test Video
Model I Vibra Blender & Versi Feeder Test
Product News
The Vibra Blender from Vibra Screw utilizes a unique combination of a rotating paddle and material fluidization to blend dry solids with the ease of liquids. Gentle controlled vibration of the mixing trough, fluidizes ingredients on entry where a cut and fold mixing rotor provides agitation. Materials flow through the Vibra Blender by gravity making […]