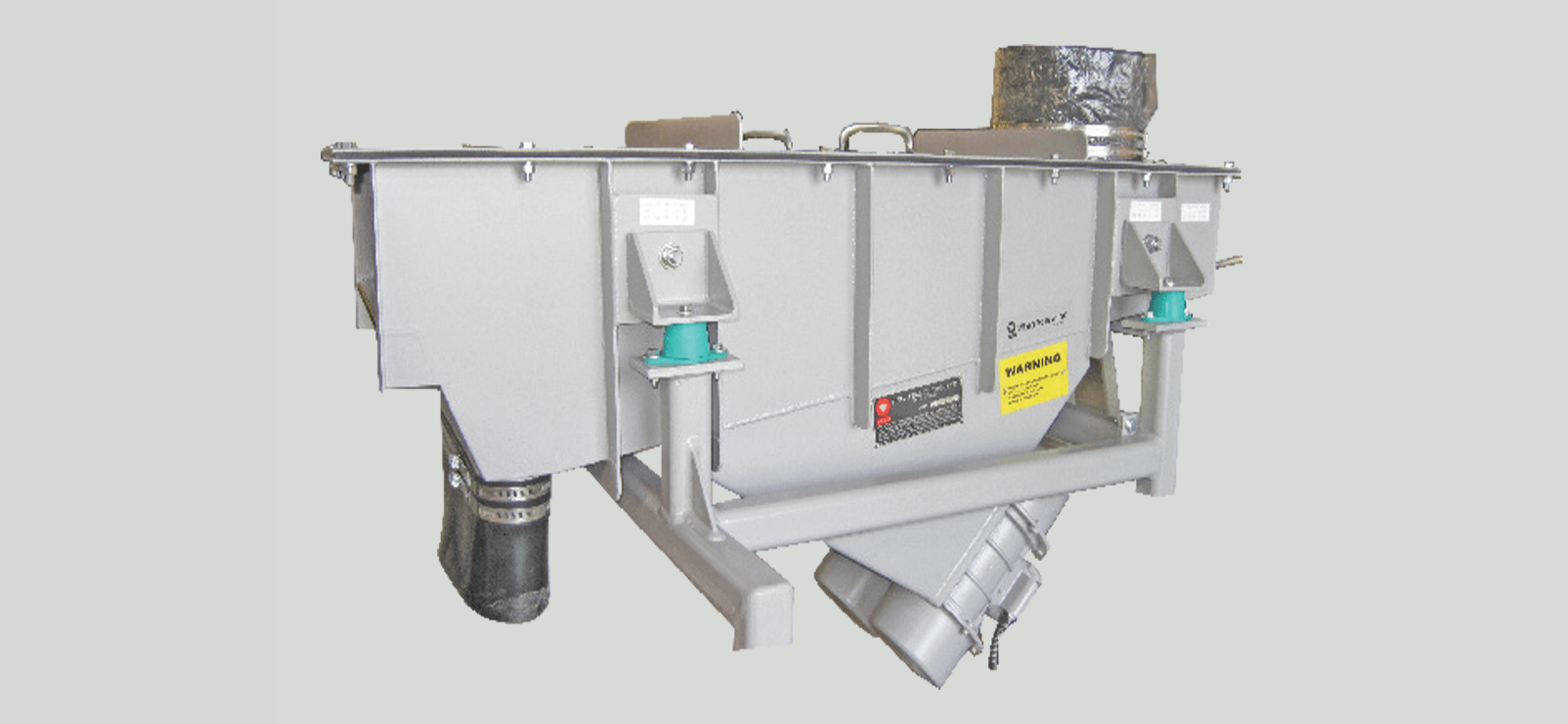 Vibra Screw provides a wide variety of highly efficient vibrating screens for applications that require coarse scalping, multideck separation, or dewatering. Each vibrating screen can be fitted with standard market grade or tensile bolting cloth, stainless steel mesh, nylon, or synthetic cloth, or bar screens. Your requests for special meshes and configurations can also be accommodated.
Choose from Vibra Screw's line of vibrating screen standard designs or let us "tailor-make" special units to suit your vibrating screen requirements. All vibrating screens are designed and constructed for long working life, minimal maintenance, easy replacement of vibrating screen mesh and compatible contact surfaces.
Vibratory Screener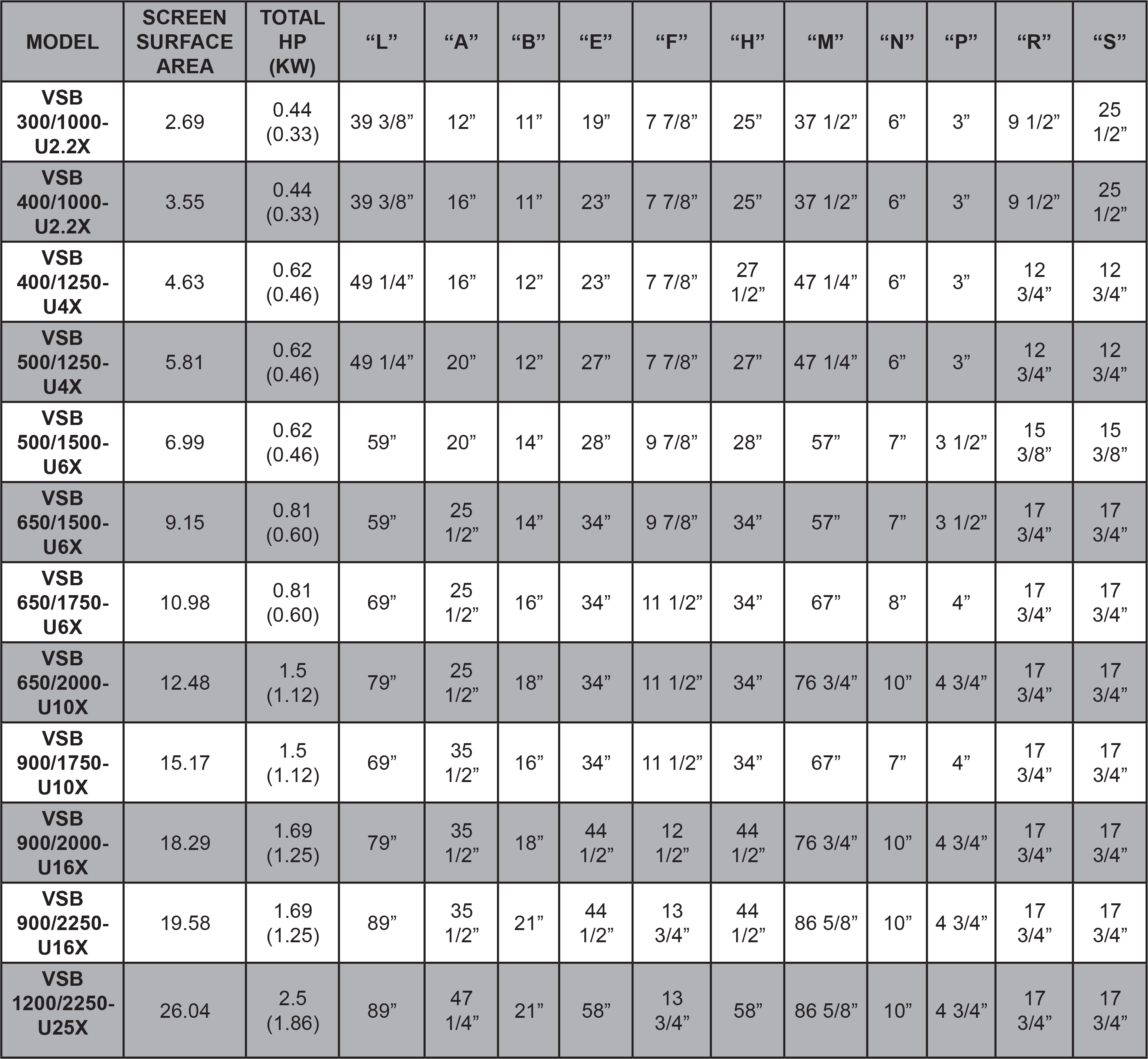 How They Work
Vibra Screw screens are used for subdividing materials into various size ranges and for screening out of oversized or undersize particles as well as the removal of impurities or foreign bodies. They can be supplied for capacities of a few lbs/hr or up to 600 tons/hr. These standard units have open bottom frames and can be powdered by two unbalanced motors or electromagnetic vibrators which are mounted on a drive beam either above or below the torsion resistant screen body.
The drives impart a linear displacement at a set angle of impart. The screens are normally mounted with a decline of 8 degrees, although they can be mounted horizontally which does not appreciably alter the screening effect or specific flow of material. They can be supplied as single or multi-deck units with screen decks of many different types. The screen body can be totally enclosed and dust tight.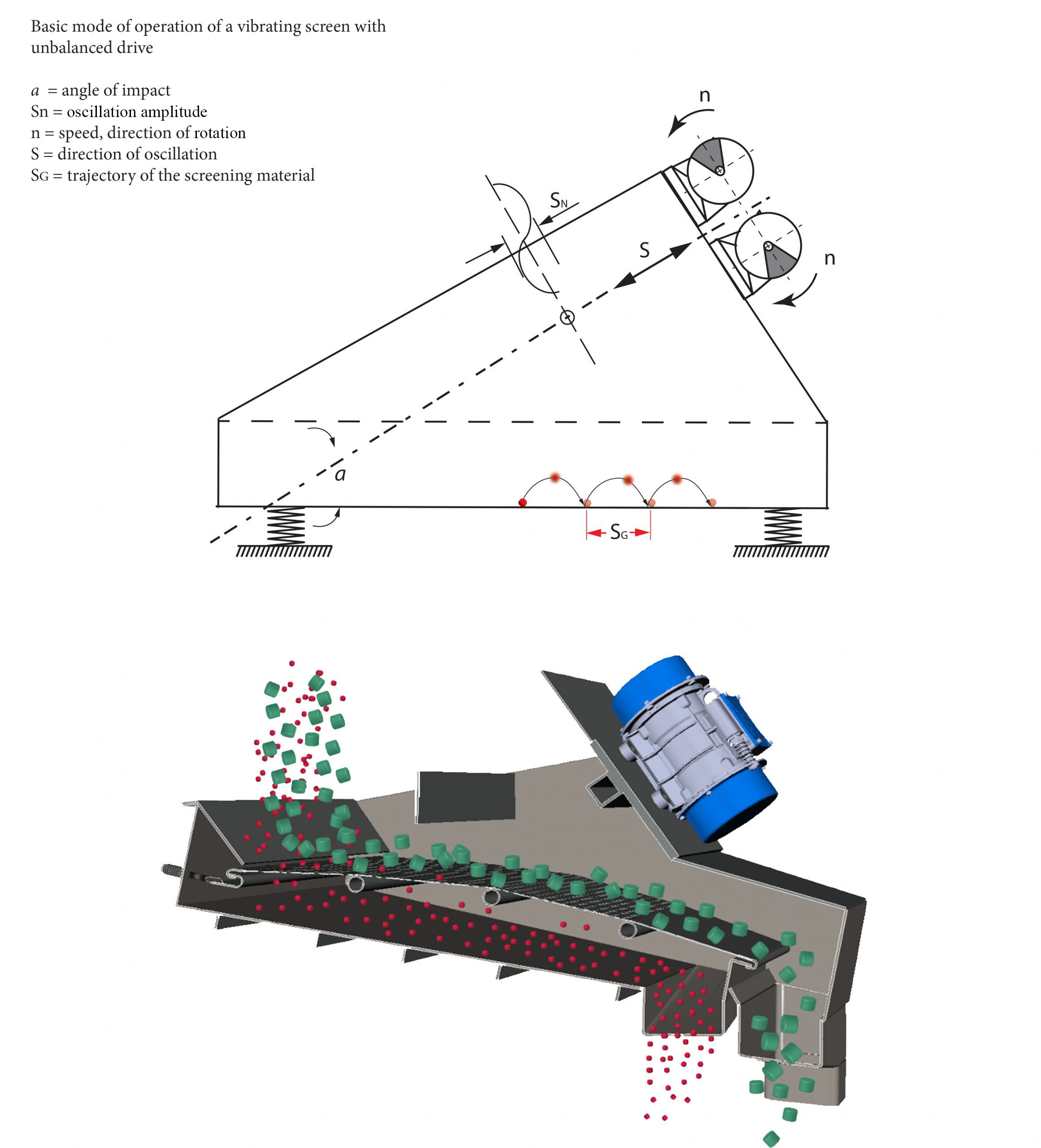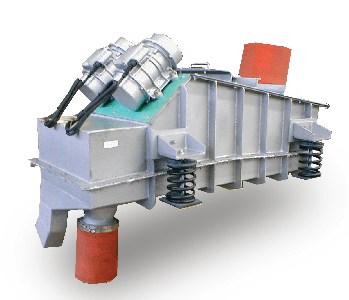 Carbon or Stainless Steel Contact Parts. Carbon Steel External Parts.
Isolators available as coil spring or rubber pad compression or tension mounting.
Unbalanced vibratory drives supplied as shown. (HP Typ).
Controllability by variable frequency controller offering stepless variable throughput.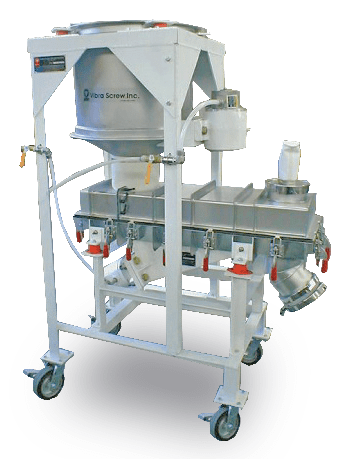 Dimensions stated are nominal and are not to be used for construction purposes.