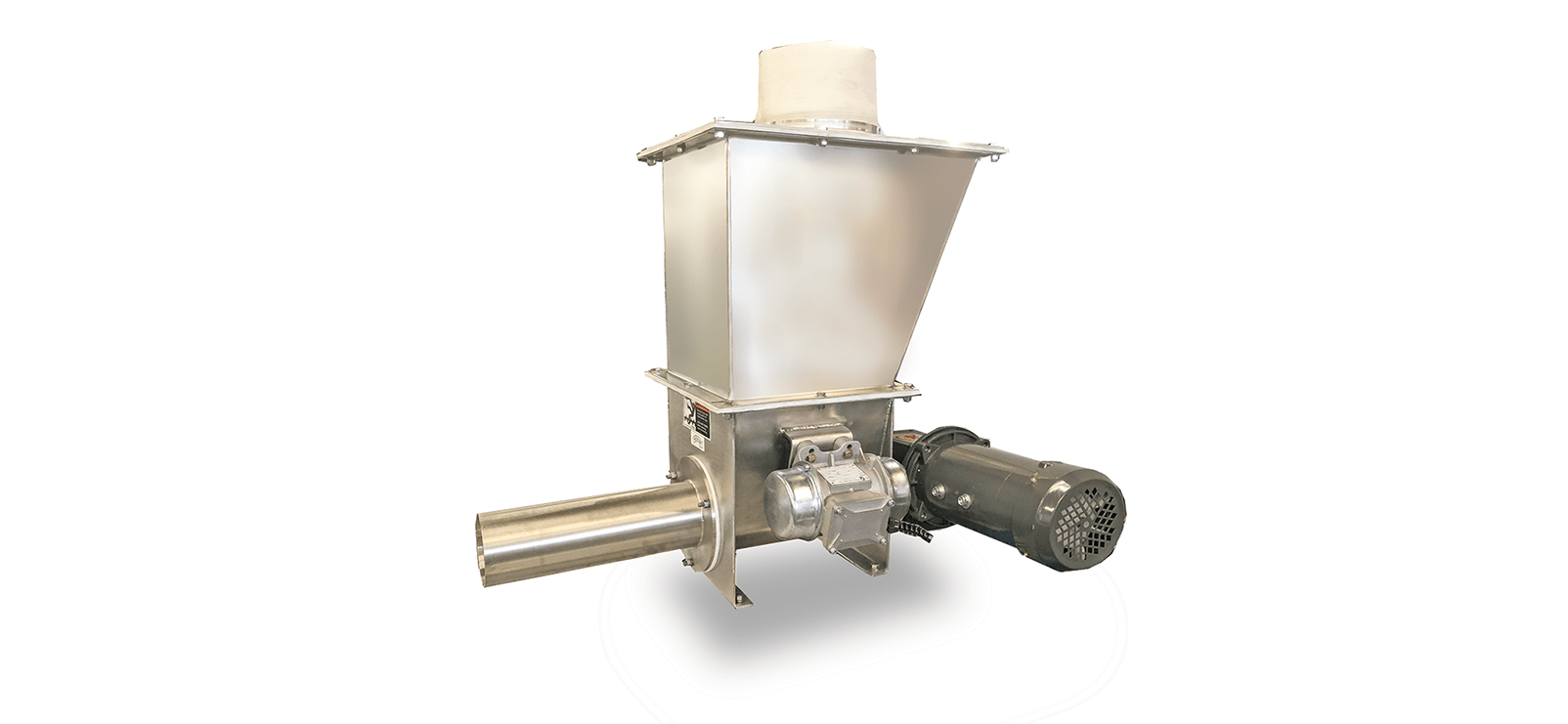 The Model VSF-1 Volumetric Feeder is a simpler, lower cost version of Vibra Screw's highly successful and proven Versifeeder. It has a foot mounted design with motor and gear reducer supported directly off the feeder trough. This eliminates the need for a separate support base and permits greater installation versatility with easy disassembly for cleaning. It retains the Versifeeder's popular modular design, enabling a single unit to adapt to the broadest range of feeding applications:
A standard feeder with static hopper, trough and feed screw for free flowing materials.
An agitator conditioner feeder with secondary trough conditioning screw for semi-free flowing materials.
A vibrated feeder with Vibra Screw's controlled vibration design for non-free flowing materials.
Designs can be upgraded in the field as materials or conditions change.
Typical feed accuracies are +/- 1-2%. Variable speed is provided by AC or DC controllers.
Standard or Sanitary from 0.52 to 600 ft3/hr
The VersiFeeder is available in screw sizes from 5/8" to 6" and sanitary construction in all sizes. Whether you feed chemicals, foods or pharmaceuticals, VersiFeeder's wide range of models and options meet the need. 
Easy Clean, Tool-Less, Rear Seal Removal
The Vibra Screw VersiFeeder offers optional rear screw removal, permitting cleaning and screw size changes away from the process side. Disassembly is accomplished without tools and in a mater of minutes. All driveline components, gaskets and seals maintain their alignment and integrity during disassembly and reassembly. The screw can also be removed from the front if desired.