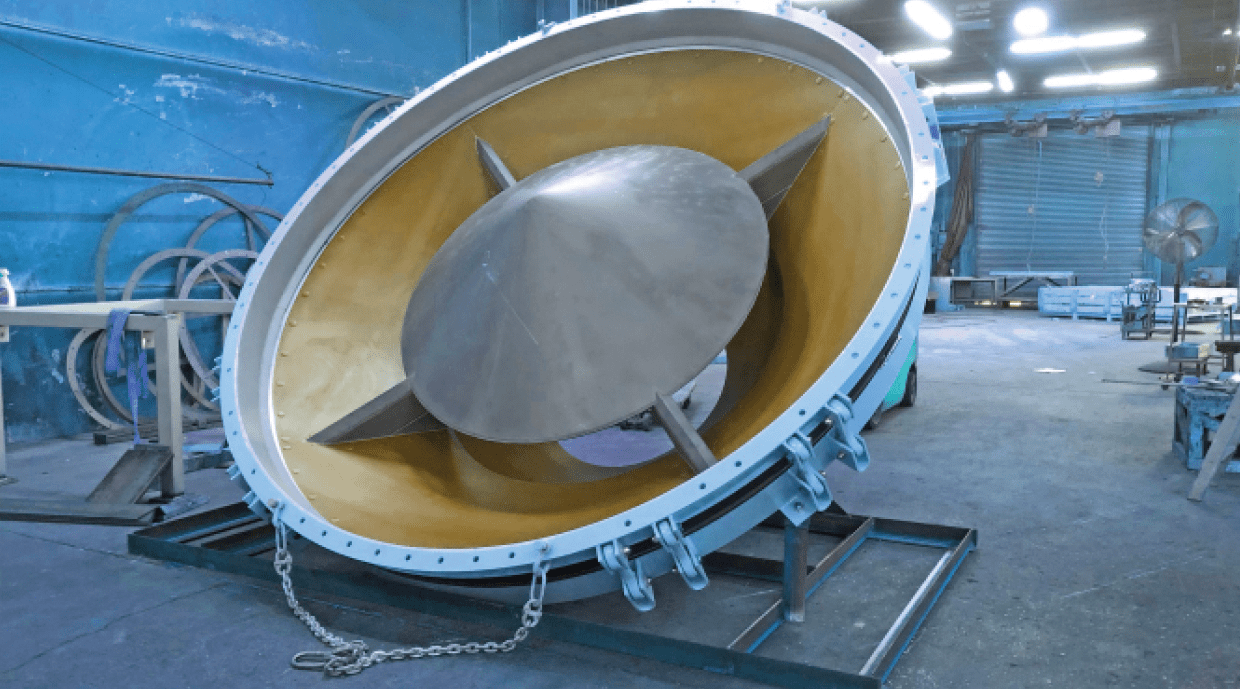 A line of dependable and economical Bin Dischargers is available to system suppliers and OEM's from Vibra Screw. Based on over 50 years of bin discharge experience, these units are ruggedly built, simple to install and come with Vibra Screw's unconditional performance guarantee. The Bin Discharger's simple, compact design incorporates all of the important features customers have come to expect from Vibra Screw such as a leak proof molded sleeve, heavy duty suspension system and long life vibrator.
Vibra Screw Bin Dischargers are available for quick delivery in both carbon and stainless steel.
Vibra Screw Inc. (VSI) invented the Bin Activator over 50 years ago. The VSI Bin Activator uses our proprietary, patented ASME dished head design. It is used for its superior strength and better flow pattern, particularly in larger sizes from 7 to 18 ft diameter. Larger size Bin Activators use more powerful vibrators and the dished head has the inherent strength to handle such vibration forces. It also provides a two slope flow profile which avoids packing of material at the outlet in larger applications.
The VSI Bin Discharger is a bin activator made from a rolled single slope cone. We use it predominantly in smaller sizes up to 6 ft diameter. It is completely satisfactory in smaller sizes since vibration forces are less and the cone volume of the Bin Discharger is small, avoiding packing at the outlet.
Schematics
Bin Discharger with Pre-assembled Mounting Ring and with Greased Vibrator
17971-SD
2′ Bin Discharger
PDF
DWG
17972-SD
3′ Bin Discharger
PDF
DWG
17973-SD
4′ Bin Discharger
PDF
DWG
17974-SD
5′ Bin Discharger
PDF
DWG
17922-SD
6′ Bin Discharger
PDF
DWG
 
Bin Discharger w/o Mounting Ring and with Greased Vibrator
17804-SD
2′ Bin Discharger
PDF
DWG
17801-SD
3′ Bin Discharger
PDF
DWG
17799-SD
4′ Bin Discharger
PDF
DWG
17798-SD
5′ Bin Discharger
PDF
DWG
S101
Welded Maintenance Slide Gate
PDF
n/a
 
Bin Discharger with Pre-assembled Mounting Ring and Oil Lubricated Gyrator
17975-SD
2′ Bin Discharger
PDF
DWG
17976-SD
3′ Bin Discharger
PDF
DWG
17977-SD
4′ Bin Discharger
PDF
DWG
17978-SD
5′ Bin Discharger
PDF
DWG
17979-SD
6′ Bin Discharger
PDF
DWG