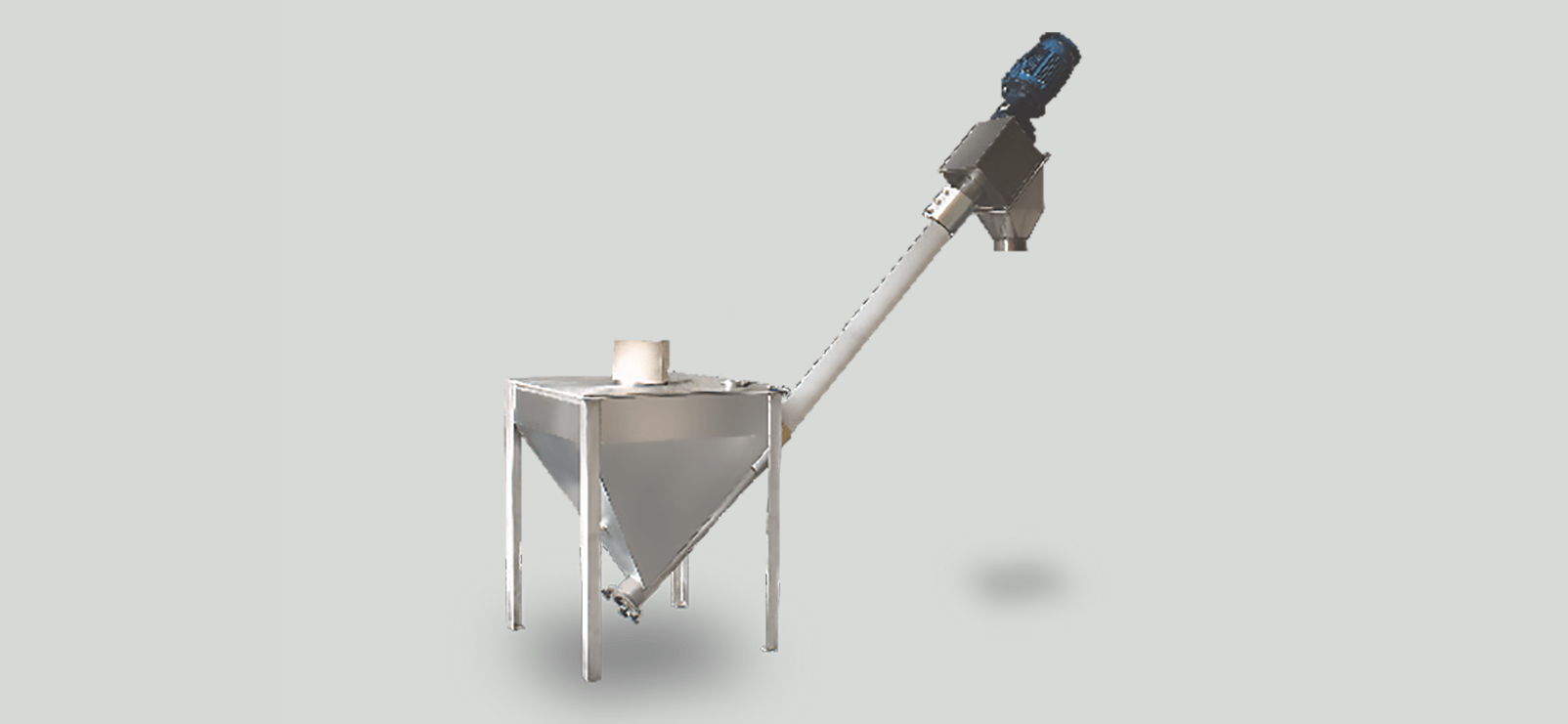 Vibra Screw's Flexifeeder line of flexible screw conveyors offers an expanded capability with less frequent maintenance.
As with all Vibra Screw products, each Flexifeeder is matched to the individual customer requirement using both the company's extensive installation database and complimentary lab testing.
The use of controlled vibration at the inlet hopper eliminates material packing and tunneling and encourages more even loading of the conveying screw. This, along with a simple robust drive system, results in a more uniform repeatable conveying rate and dramatically reduced maintenance.
Flexifeeder are available in capacities up to 900 ft3/hr and single unit convey lengths of 60 ft. Flexifeeders can be teamed with Vibra Screws Bulk Bag Unloaders, Vibrating Bins, and Bag Dump Stations to provide integrated solids handling systems.
No tools are required to quickly remove the bottom cover end plate and completely discharge material for cleaning. Hand knobs easily remove allowing the cover and gasket to swing away. Re-assembly using only hand pressure is all that is needed to complete a leak tight seal.
GENERAL SPECIFICATION
MATERIALS OF CONSTRUCTION
Screw Flighting:
Carbon Steel, 304, 316 Stainless Steel
Outer Screw Tube: FDA/USDA approved abrasion resistant UHMW Polyethylene
Material Contact Surfaces:
Carbon Steel with enamel or optional food grade epoxy
Stainless Steel with 2 B finish or
Optional Sanitary construction with welds ground smooth and #4 contact surfaces
Motors:
Direct Drive AC, TEFC or TENV
Optional Explosion Proof
Constant speed
Optional Inverter Duty Motor for Variable Speed
Packaged Controllers:
Standard or custom
Nema 12/ 4, 4X, 7 or 9
Fixed or variable speed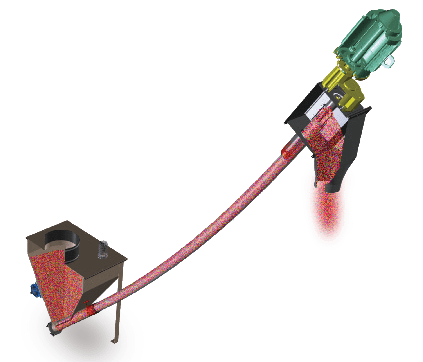 ---
Bulk Bag Unloader One Way Bag Splitter
---
Bulk Bag Unloader Dust Collection & Operator Bag Placement
---
Vibra Screw Bulk Bag Unloader / FlexiFeeder Soda Ash Test
Product News
The product of over 50 years experience building feeders, conveyors and Bin Activators for severe duty applications. Vibra Screw's Flexifeeder line of flexible screw conveyors offers an expanded capability with less frequent maintenance. As with all Vibra Screw products, each Flexifeeder is matched to the individual customer requirement using both the company's extensive installation data […]