Continuous
Loss In Weight Feeders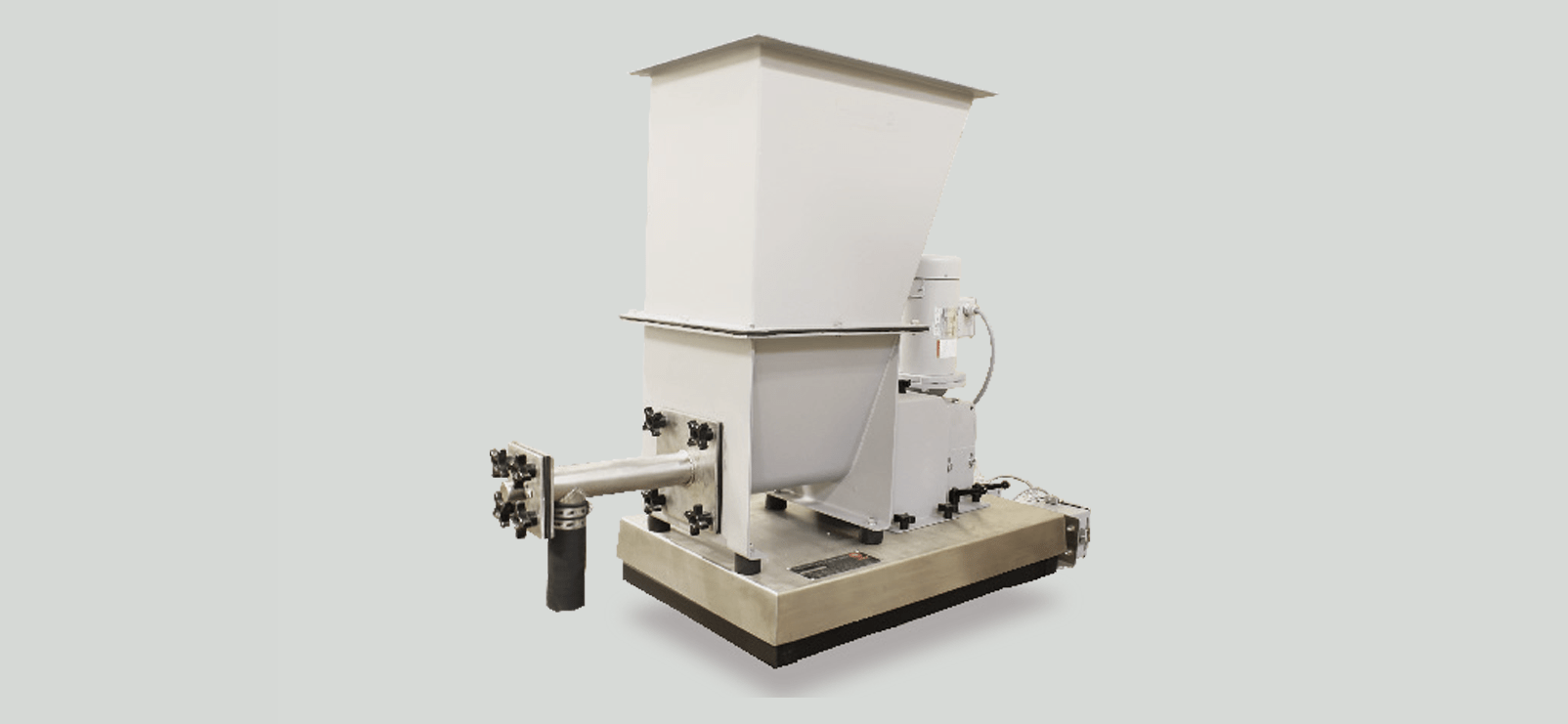 Weigh Feeding
The Controlled Vibration Difference
Vibra Screw is the only Weigh Feeder equipment supplier to offer a controlled vibration feeder design. This means minimal loss of accuracy during the volumetric refill cycle and unprecedented accuracy in the gravimetric mode. This makes our feeders much more accurate than competitive designs.
Thousands of Vibra Screw Feeders have proven over the years that gentle vibration to assist flow provides extremely accurate and repeatable feed of even the most difficult dry bulk materials. There is no need for paddles or internal agitators that are less effective, complicate the design, and degrade the product.
Continuous Loss In Weight Feeding…
How Does It Work
A continuous Loss In Weight system includes a supply hopper or tank, a metering feeder or pump, a supporting scale system, and a microprocessor controller. The system electronically balances tare weight so the controller senses only the weight of the material in the supply hopper.
The diagram below describes how it works. At time zero, the hopper is full (high weight) and the operator enters the set point or desired feed rate into the controller.
As time and discharge advance, the actual sensed "loss in weight" follows the decreasing scheduled weight ramp whose slop is a direct representation of the desired weight of delivered material per unit of time (set point). The controller makes frequent comparison of sensed vs. desired rate and alters the feeder's output, keeping it at set point.
Once the sensed weight reaches the hopper refill level (low weight), the controller locks the feed system into volumetric control. The hopper is recharged with material, and the loss in weight cycle repeats.
The controller rate disturbance mode protects against any outside weight disturbance that might cause an upset and provide the unique ability to manually load the hopper at anytime without disturbing the feed process.
Advantages of Loss In Weight Feeding
Handles floodable, hot and difficult materials.
Unaffected by dust and material accumulation
Works well at low feed rates
Entire system is weighed. No errors from belt tensioning and tracking.
Uses only one process input for reduced error in operation
No transportation lag – entire weight is sensed at all times
Feed accuracy can always be checked during normal operation, without the need for sampling.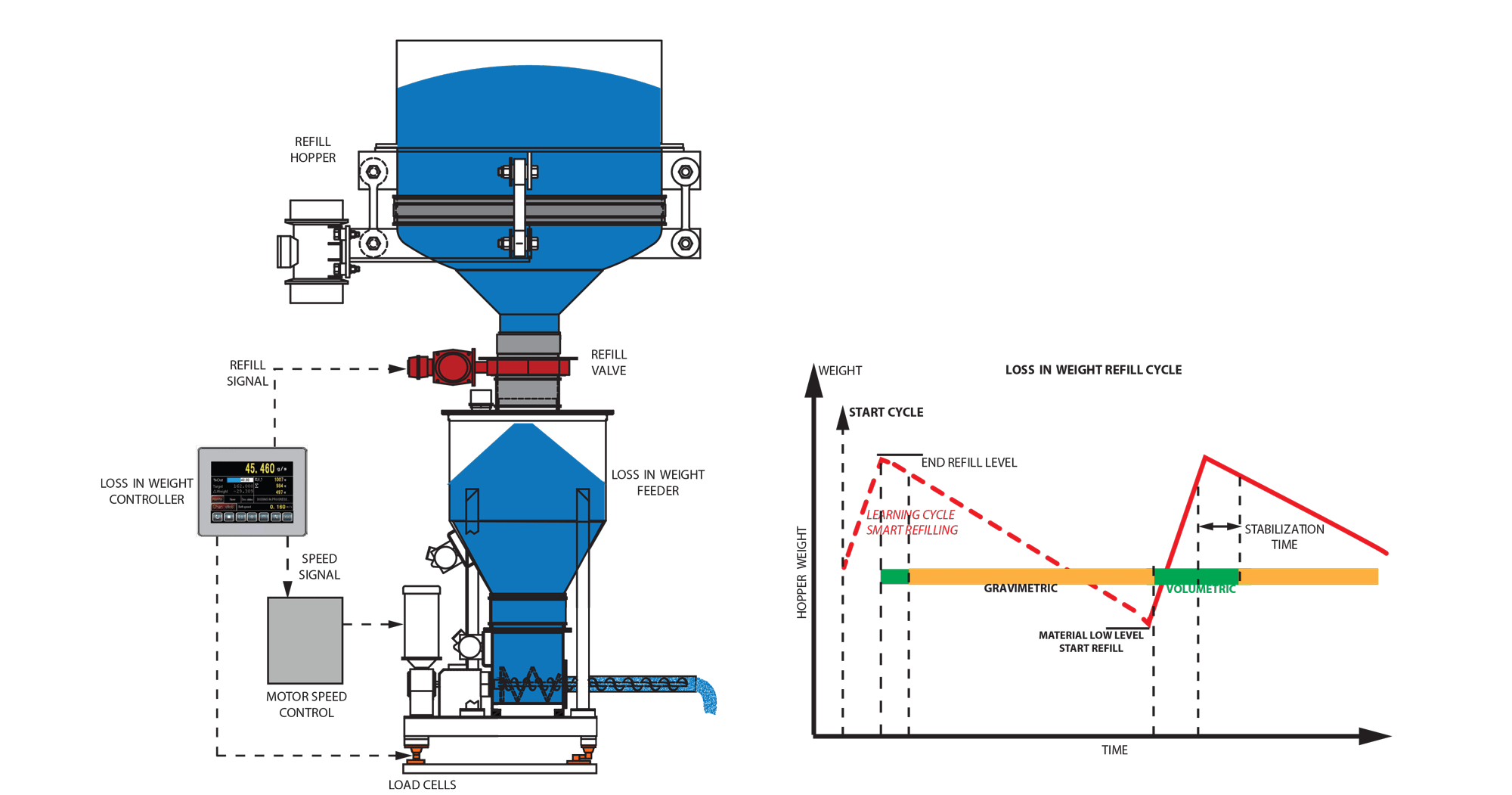 Equipment Test Video
Modified Versi Feeder, Continuous Loss In Weight System
---
Click the

 to view.
---
Click the

 to view.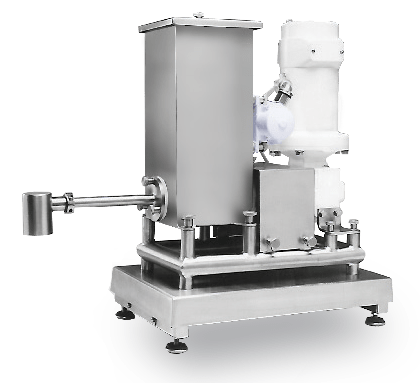 Model Sanitary BIOSEPTIC Feeder .75-150-.5 LIW Feeder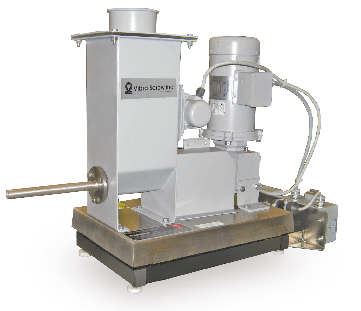 Model .5-200-.5 MINI Versfeeder LIW Feeder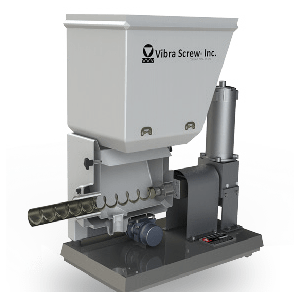 Model 2-500-1.5 Accufeed LIW feeder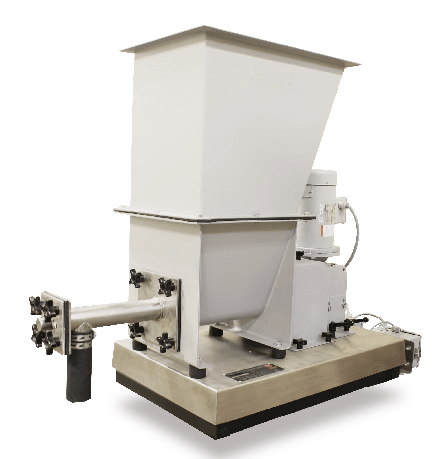 Model 2-750-2 VERSI LIW Feeder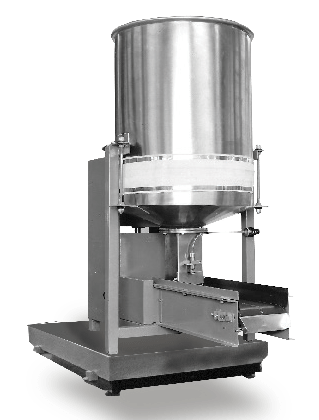 Model BF-2000-5 LIW Belt Feeder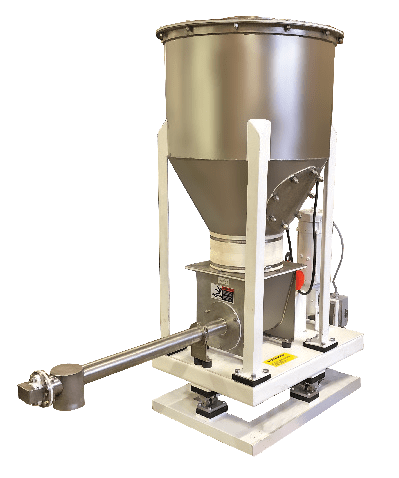 Mosel 3-2000-8 VERSI LIW Feeder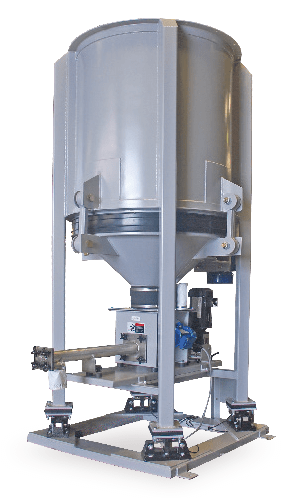 Model 3-100-5 Versi LIW Feeder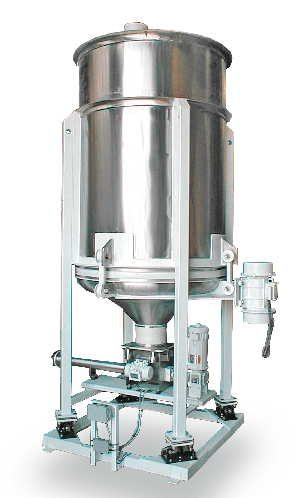 Model 4-4000-75 Versi/LBB LIW Feeder
Case Histories
Schematics
Loss In Weight Feeders
18026-SD
1 1/2″ AccuFeeder, Loss In Weight 1.5-500-1.5
PDF
 
LIW-A-17845
3/4″ Mini Loss In Weight feeder
PDF
 
LIW-A-17962
1-4″ Loss In Weight feeder
PDF
 
LIW-17965
3″ Loss In Weight with 15 cu.ft. hopper & load cells
PDF
 
LIW-17964A
4″ Loss In Weight with 50 cu.ft. hopper & load cells
PDF
 
LIW-17963A
6″ Loss In Weight with 150 cu.ft. hopper & load cells
PDF
 
S120
Model 2160 continuous Loss In Weight controller
PDF
 
S122
Regenerative SCR motor controller
PDF
 
S148
Model 920I Loss In Weight / Gain In Weight Batch Controller
PDF