Forth Worth upgrades feed, mix systems for hydrated lime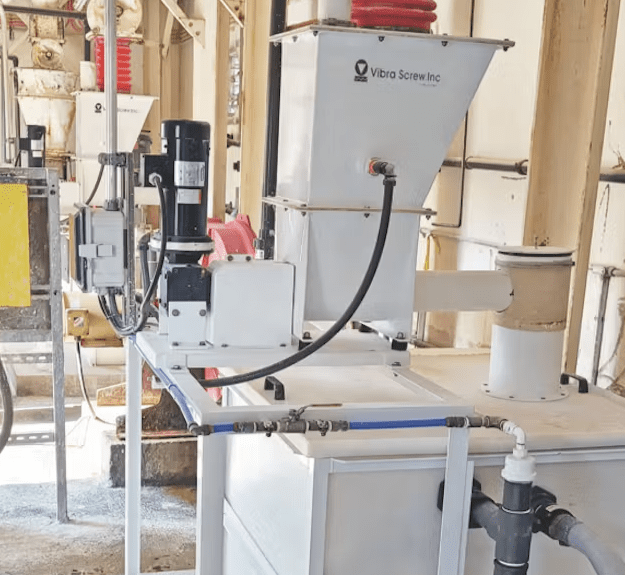 New feed and mix systems ensure consistent flow of hydrated lime at Fort Worth water treatment plants.
In less than 150 years, Fort Worth has grown from a population of approximately 500 to nearly 1 million. To serve people in its North Central Texas metropolitan area, the city of Fort Worth has a total treatment capacity of 497 million gallons per day for drinking water and 166 million gallons per day for wastewater.
The city of Fort Worth carries the designation of Superior Public Water System by meeting the requirements of the Texas Commission on Environmental Quality. This designation recognizes not only the quality of Fort Worth's drinking water, which meets U.S. EPA requirements, but the city's exceedance of minimum standards related to treatment, pumping and storage capacity. This helps enable the area's quality of life and protects human health and the environment.
The challenge
Maintaining such a large and high-quality water system in Fort Worth requires constant monitoring and upkeep of its physical facilities, appearance, and operation, which are regularly inspected and evaluated by the Texas Commission on Environmental Quality.
With more than 3,336 miles of pipe in the water distribution system and 3,266 miles in the collection system, plus tons of machinery to enable the systems' around the clock operations, maintenance is a never-ending challenge. But it is a challenge that Forth Worth meets successfully and continually.
Among the requirements at Fort Worth's Rolling Hills water treatment plant, one of three operated by the city of Fort Worth, is the feeding of a steady and regulated quantity of lime into the water supply.
With the potential to affect downstream aspects of the water treatment system, lime feeding is the kind of operation that gets noticed if it goes awry. It is important, therefore, that volumetric feeders used in the Rolling Hills plant function smoothly and dependably, without interrupting the mixing of lime and its downstream flow required for consistent pH control.
The solution
In 2020, Fort Worth's Rolling Hillswater treatment plant installed new equipment for its lime feeding system to replace an existing feeder.
The newly-installed equipment was a Vibra Screw system that consisted of a VersiFeeder volumetric screw feeder with a mix tank, mixer and plumbing connections to replace another brand of feeder.
The skid-mounted Vibra Screw system provided the performance and dependability needed to ensure a consistent flow of hydrated lime downstream. So, in 2022, the Rolling Hills plant installed a second Vibra Screw system to replace another existing feeder. This system featured a VersiFeeder volumetric screw feeder, mix tank, mixer, and plumbing connections.  Later that same year, the plant purchased a third feed and mix system from Vibra Screw.
Lime from a silo in the Rolling Hills water treatment plant is fed into the 1.5 cubic feet feed hopper of the Vibra Screw VersiFeeder. The integrated trough vibrator in the VersiFeeder system conditions the lime to a constant bulk density and assures a highly accurate flow — plus/minus 2%  — into the system's 150-gallon polyethylene mix tank. Mixing inside the tank is accomplished with a 3.3-inch impeller driven by a 1/2-horsepower motor. An AC controller supplied by Vibra Screw with a variable frequency motor assures smooth operation of the system.
These feed and mix systems provide Fort Worth the convenience of an engineered, preassembled, skid-mounted package — but the systems are also providing additional advantages at Rolling Hills. Because of the consistency of their day-in-day-out operation, the lime feed rate of the system was lowered with ease.
In fact, the plant reduced the augur size of the third VersiFeeder screw feeder from 4 inches to 3 inches in diameter because of their performance levels. The corrosion resistant paint of the units also withstands washing with muriatic acid several times per week.
"The Vibra Screw units are built well and have many excellent features," said Plant Manager Joseph Tolson. "I would recommend the VersiFeeder units for use in lime mixing systems as well as other applications."
Posted on April 3, 2023